City Hills Church
You Drive Me Crazy – Week 1
January 31, 2021
You Drive Me Crazy – Week 1
January 31, 2021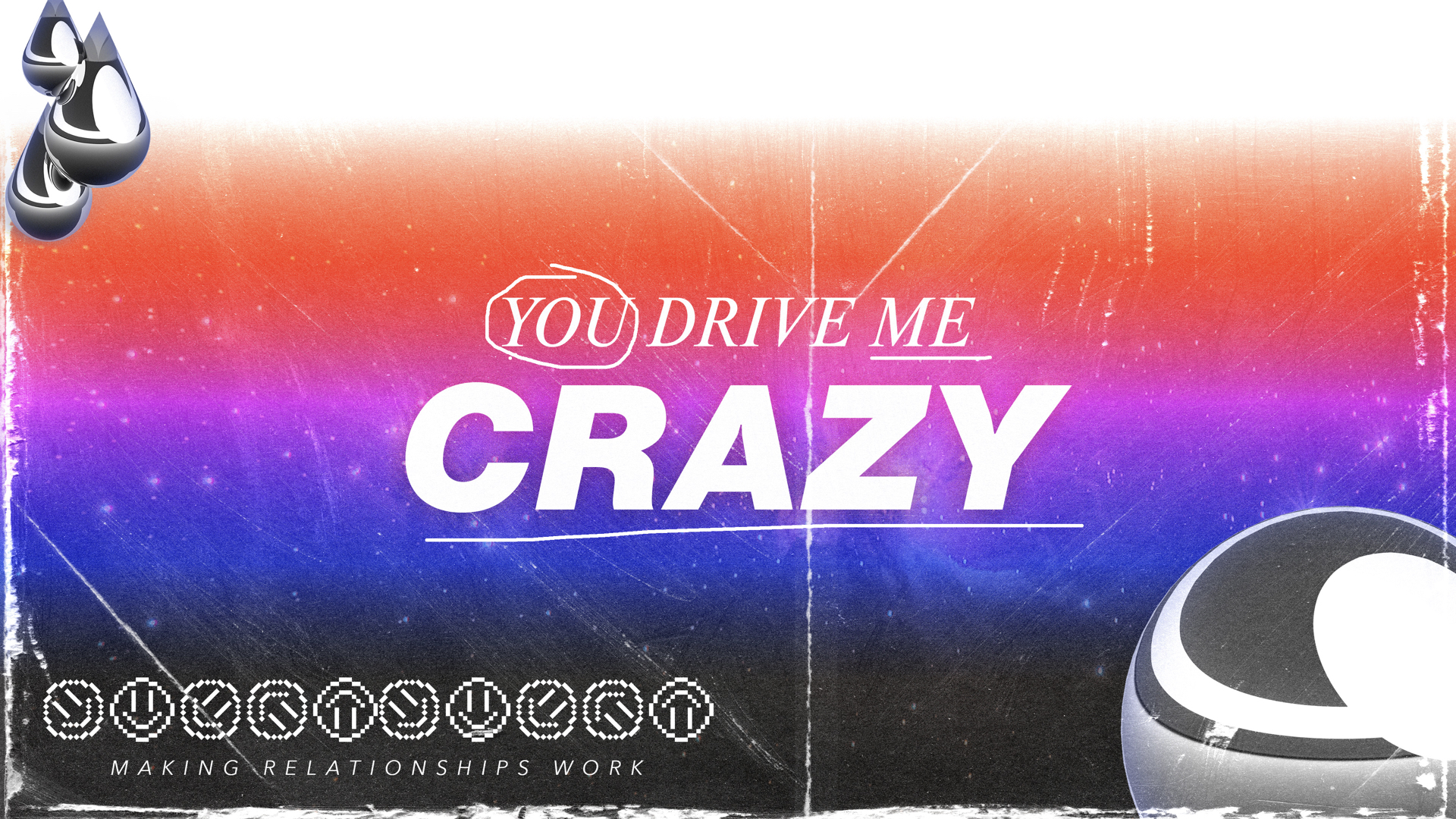 YOU DRIVE ME CRAZY – WEEK 1 – 1.21.21  – PASTOR BRANDON SHANKS
---
ANNOUNCEMENTS
Small Groups Launch Today
Click Here to View the Directory
City Night (City Hills Students)
tonight at 6:00pm 
Serve Saturday – February 13 – 8:30am
Join us in serving our city through various outreach projects. Some projects include Adopt-a-School, Gas Give-Away, Knoxville Area Rescue Mission, Loads of Love, and Love People.
Find a full list of upcoming events here
---
Message Title: ""
Exodus 15:23-25
"When they came to Marah, they could not drink the water of Marah because it was bitter; therefore it was named Marah. And the people grumbled against Moses, saying, "What shall we drink?" And he cried to the Lord, and the Lord showed him a tree, and he threw it into the water, and the water became sweet."
#1 A Tree of
√ Honor – value, worth, weight.
√ Dishonor – to take lightly.
1 Peter 3:7
"Husbands, live with your wives in an understanding way, showing HONOR to the wife…" 
√ Familiarity causes dishonor.
√ Offenses cause dishonor.
1 Peter 2:17
"Honor everyone… honor the emperor." 
#2 A Tree of
Luke 23:34
Jesus said, "Father, forgive them, for they do not know what they are doing."
Colossians 3:13 NLT
You must make allowance for each other's faults and forgive the person who offends you. Remember, the Lord forgave you, so you must forgive others.
#3 A Tree of
Luke 6:27-28
But I tell you who hear me: Love your enemies, do good to those who hate you, bless those who curse you, pray for those who mistreat you.
1 Peter 3:9 NCV
Do not do wrong to repay a wrong, and do not insult to repay an insult. But repay with a blessing, because you yourselves were called to do this so that you might receive a blessing.
#4 A Tree of
Romans 12:17-21
Do not repay anyone evil for evil. Be careful to do what is right in the eyes of everybody. If it is possible, as far as it depends on you, live at peace with everyone. Do not take revenge, my friends, but leave room for God's wrath, for it is written: "It is mine to avenge; I will repay," says the Lord. On the contrary: "If your enemy is hungry, feed him; if he is thirsty, give him something to drink. In doing this, you will heap burning coals on his head." Do not be overcome by evil, but overcome evil with good.
---
What is the Holy Spirit Saying To Me Through This Message?
Did you experience a FRESH START with God today? Text "CHHOPE" to 97000