City Hills Church
Summer at City Hills – Week 5
June 27, 2021
Summer at City Hills – Week 5
June 27, 2021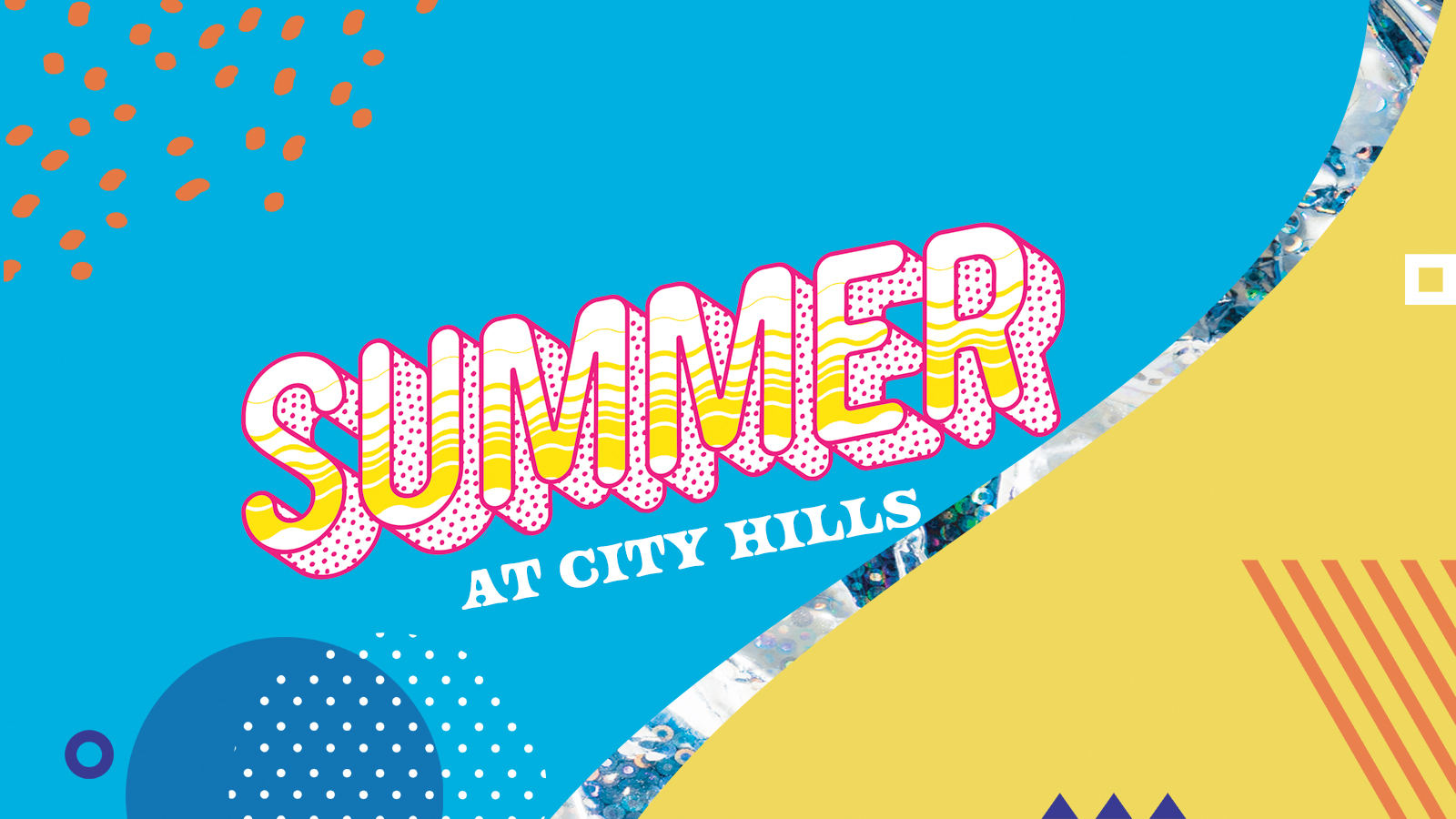 SUMMER AT CITY HILLS – 6.27.21  –  Dereck Frymier (Next Gen Pastor)
ANNOUNCEMENTS
Join a Summer Small Group! Click Here
Summer Blockbuster Next Sunday, July 4th
#ServeDay21 – Saturday, July 10
Click here for more upcoming events
---
Title:
#1
Hebrews 13:8 KJV Jesus Christ the same yesterday, and today, and forever.
Malachi 3:6 NIV "I the Lord do not change. So you, the descendants of Jacob, are not destroyed.
#2
Numbers 23:19 CEV God is no mere human! He doesn't tell lies or change his mind. God always keeps his promises.
Psalm 138:2 NLT I praise your name for your unfailing love and faithfulness; for your promises are backed by all the honor of your name.
#3
1 Peter 1:24-25 NIV For, "All people are like grass, and all their glory is like the flowers of the field; the grass withers and the flowers fall, but the word of the Lord endures forever."
#4
2 Corinthians 7:10 NIV Godly sorrow brings repentance that leads to salvation and leaves no regret, but worldly sorrow brings death.
Romans 12:2 NLT Don't copy the behavior and customs of this world, but let God transform you into a new person by changing the way you think. Then you will learn to know God's will for you, which is good and pleasing and perfect.
2 Corinthians 3:16-18 NIV But whenever someone turns to the Lord, the veil is taken away. 17 For the Lord is the Spirit, and wherever the Spirit of the Lord is, there is freedom. 18 So all of us who have had that veil removed can see and reflect the glory of the Lord. And the Lord—who is the Spirit—makes us more and more like him as we are changed into his glorious image.
James 1:2-4 NIV Consider it pure joy, my brothers and sisters, whenever you face trials of many kinds, 3 because you know that the testing of your faith produces perseverance. 4 Let perseverance finish its work so that you may be mature and complete, not lacking anything.
"Healthy things grow, growing things change, changing things challenge, challenging things drive us to obedience, obedience leads to health, and healthy things grow."
#5 God wants you to change so that you can
John 21:15-17 NIV When they had finished eating, Jesus said to Simon Peter, "Simon son of John, do you love me more than these?" "Yes, Lord," he said, "you know that I love you." Jesus said, "Feed my lambs." 16 Again Jesus said, "Simon son of John, do you love me?" He answered, "Yes, Lord, you know that I love you." Jesus said, "Take care of my sheep." 17 The third time he said to him, "Simon son of John, do you love me?" Peter was hurt because Jesus asked him the third time, "Do you love me?" He said, "Lord, you know all things; you know that I love you." Jesus said, "Feed my sheep.
What is the Holy Spirit Saying To Me Through This Message?
Did you experience a FRESH START with God today? Text "CHHOPE" to 97000