City Hills Church
Summer at City Hills – Week 2
June 6, 2021
Summer at City Hills – Week 2
June 6, 2021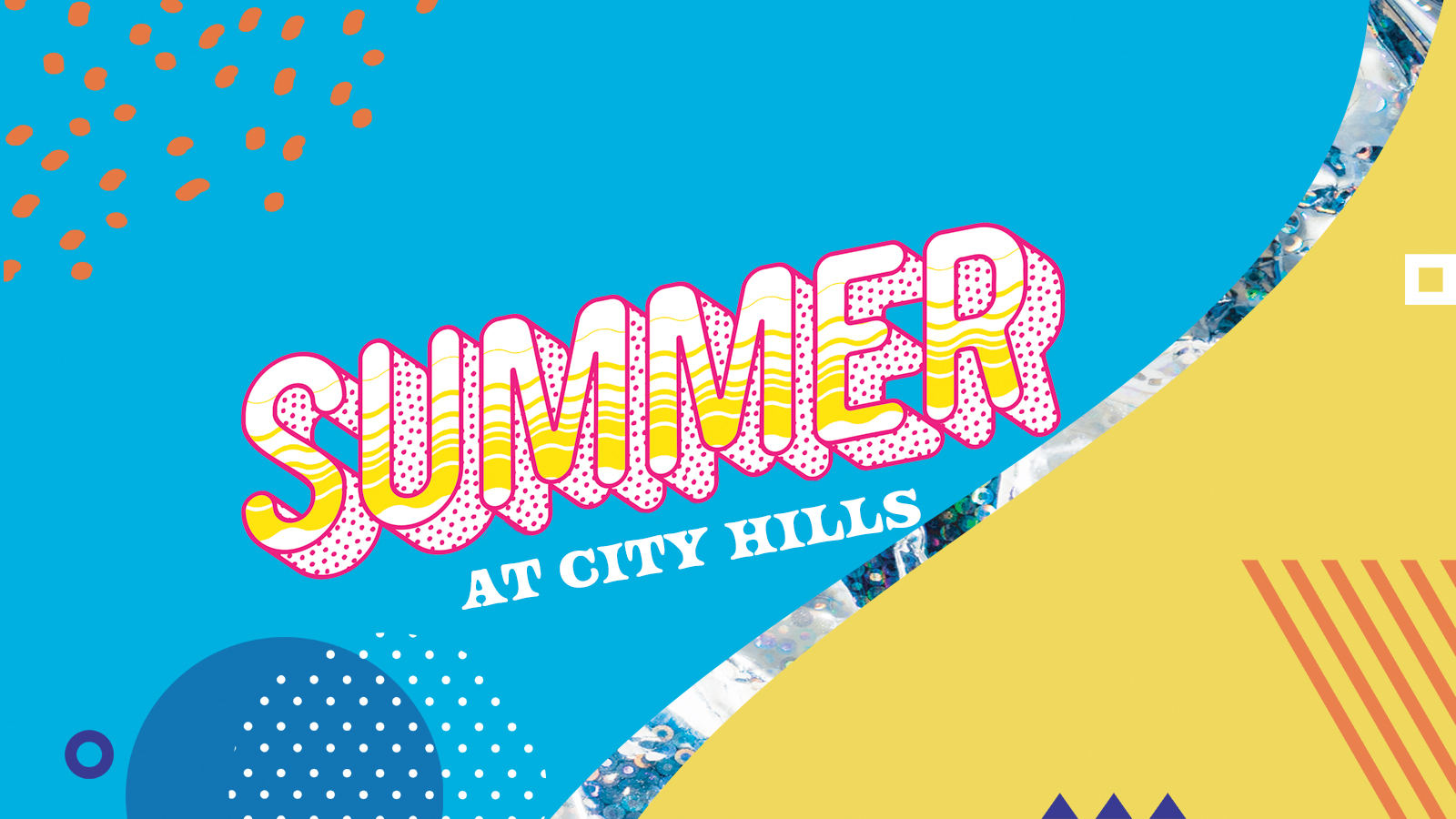 SUMMER AT CITY HILLS – 6.6.21  –  Brandon Shanks (Senior Pastor)
---
ANNOUNCEMENTS
Kids Summer XP – June 7-9 Sign Up Here
Join a Summer Small Group! Click Here
Serve Saturday – This Saturday 8:30am
Summer Blockbuster – Sunday, July 4th
#ServeDay21 – Saturday, July 10
Click here for more upcoming events
---
Matthew 20:20-28 (NLT)
25 But Jesus called them together and said, "You know that the rulers in this world lord it over their people, and officials flaunt their authority over those under them. 26 But among you it will be different. Whoever wants to be a leader among you must be your servant, 27 and whoever wants to be first among you must become your slave. 28 For even the Son of Man came not to be served but to serve others and to give his life as a ransom for many."
Message Title:
We do not believe the church just exists for us.
We are the church and we exist for the .
Matthew 5:14
"You are the light of the world—like a city on a hill that cannot be hidden.
Followers of Jesus should be the best on the planet.
Because… Jesus is the greatest leader of all time.
Leadership is
1. RESPONSIBILITY-BASED Leadership:
You want to for the people you lead.
2. REWARDS-BASED Leadership:
You want to be by the perks & power of leading.
When you bend down to ,
God can to lead
Matthew 20:20-28
Then the mother of James and John, the sons of Zebedee, came to Jesus with her sons. She knelt respectfully to ask a favor. 21 "What is your request?" he asked. She replied, "In your Kingdom, please let my two sons sit in places of honor next to you, one on your right and the other on your left." 22 But Jesus answered by saying to them, "You don't know what you are asking! … 24 When the ten other disciples heard what James and John had asked, they were indignant.
25 But Jesus called them together and said, "You know that the rulers in this world lord it over their people, and officials flaunt their authority over those under them.
26 But among you it will be different.
Whoever wants to be a leader among you must be your servant, 27 and whoever wants to be first among you must become your slave.
If you lead for any reason other than to swerve others, you will never be a great leader –
Because it's impossible to lead like Jesus if you won't like Jesus
28 For even the Son of Man came not to be served but to serve others and to give his life as a ransom for many."
Servant Leadership vs Reward-Centered Leadership:
#1 Servant leaders are always trying to make look good.
Reward-centered leaders don't want to look good, only themselves.

Philippians 2:3
Do nothing out of selfish ambition or empty pride, but in humility consider others more important than yourselves.
#2 Servant leaders find their approval in one place – .

Reward-centered leaders believe:
Self-worth = MY performance + Approval of
Galatians 1:10
For am I now seeking the approval of man, or of God? Or am I trying to please man? If I were still trying to please man, I would not be a servant of Christ.
3. Servant leaders hard or negative feedback
because it allows them to improve for the benefit of others.

Reward-centered leaders hard or negative
feedback because it's all about them.
"It's what you learn after you know it all that counts." – John Wooden
Proverbs 15:32
If you reject discipline, you only harm yourself; but if you listen to correction, you grow in understanding.
Leaders who do not listen to others will eventually be surrounded by people who have nothing to say.
– Andy Stanley
When you bend down to serve,
God can lift you up to lead
2 Chronicles 1:7-12 
That night God appeared to Solomon and said, "What do you want? Ask, and I will give it to you!"
…10 Give me the wisdom and knowledge to lead them properly, for who could possibly govern this great people of yours?"
11 God said to Solomon, "Because your greatest desire is to help your people, and you did not ask for wealth, riches, fame, or even the death of your enemies or a long life, but rather you asked for wisdom and knowledge to properly govern my people—12 I will certainly give you the wisdom and knowledge you requested. But I will also give you wealth, riches, and fame such as no other king has had before you or will ever have in the future!"
Challenge: What's one specific way that you can start serving others on a regular basis?
We can't make a difference if we are not
What is the Holy Spirit Saying To Me Through This Message?
Did you experience a FRESH START with God today? Text "CHHOPE" to 97000