City Hills Church
Jesus Over Everything – Week 2
March 14, 2021
Jesus Over Everything – Week 2
March 14, 2021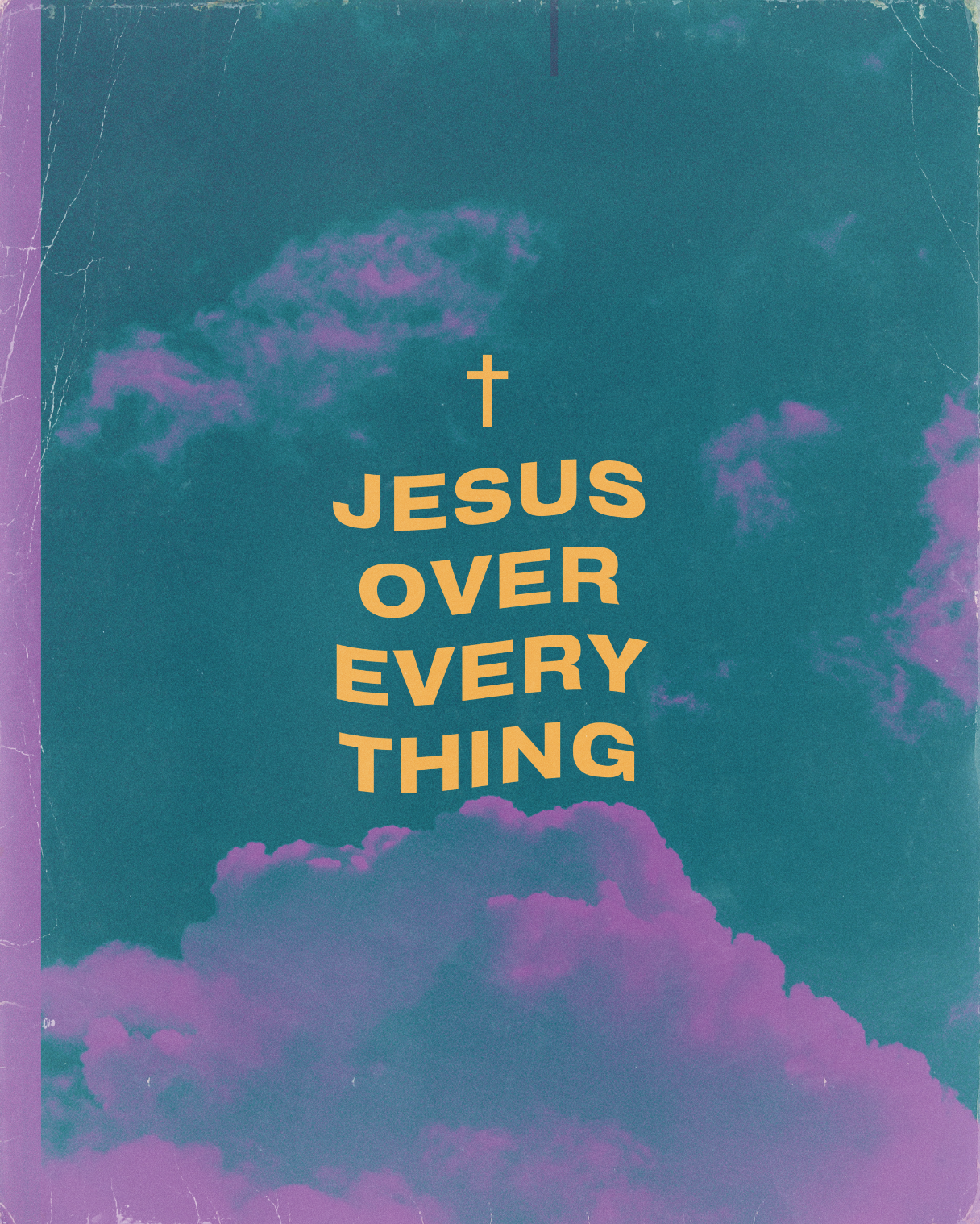 JESUS OVER EVERYTHING – 3.7.21  –  DERECK FRYMIER (NEXT GENERATION PASTOR)
---
ANNOUNCEMENTS
Reserve Seats for Easter Weekend 2021
5 Services!  April 2-4
Text "CHEASTERSERVE" to Sign Up To Serve This Easter Weekend
Join A Spring Small Group
Click Here to View the Directory
Find a full list of upcoming events here
---
Message Title: Jesus Over
Matthew 8:1-2 NIV
When Jesus came down from the mountainside, large crowds followed him. ​2 A man with leprosy came and knelt before him and said, "Lord, if you are willing, you can make me clean."
Leviticus 13:45-46 NIV
"Anyone with such a defiling disease must wear torn clothes, let their hair be unkempt, cover the lower part of their face and cry out, 'Unclean! Unclean!' 46 As long as they have the disease they remain unclean. They must live alone; they must live outside the camp.
Matthew 8:3 NIV
Jesus reached out his hand and touched the man.​ ​"I am willing," he said. "Be clean!" Immediately he was cleansed of his leprosy.
1. Jesus is ​
2. Jesus is ​
Matthew 8:5-9 NIV
5 When Jesus had entered Capernaum, a centurion came to him, asking for help. 6 "Lord," he said, "my servant lies at home paralyzed, suffering terribly." 7 Jesus said to him, "Shall I come and heal him?"
8 The centurion replied, "Lord, I do not deserve to have you come under my roof. But just say the word, and my servant will be healed. ​9 ​For I myself am a man under authority, with soldiers under me. I tell this one, 'Go,' and he goes; and that one, 'Come,' and he comes. I say to my servant, 'Do this,' and he does it."
3. Jesus has the ​
Philippians 2:9-11 NIV
Therefore God exalted him to the highest place and gave him the name that is above every name, that at the name of Jesus every knee should bow, in heaven and on earth and under the earth, ​11 ​and every tongue acknowledge that Jesus Christ is Lord, to the glory of God the Father.
Matthew 8:13 NIV
Then Jesus said to the centurion, "Go! Let it be done just as you believed it would." And his servant was healed at that moment.
4. Jesus cares about the
Matthew 8:14 NIV
When Jesus came into Peter's house, he saw Peter's mother-in-law lying in bed with a fever.
Philippians 4:6 NLT
Don't worry about anything; instead, ​pray about everything. Tell​ God what you need, and thank him for all he has done.
Matthew 8:15-17 NIV
15 ​He touched her hand and the fever left her, and she got up and began to wait on him.
16 ​When evening came, many who were demon-possessed were brought to him, and he drove out the spirits with a word and healed all the sick.
17 ​This was to fulfill what was spoken through the prophet Isaiah: "He took up our infirmities and bore our diseases."
---
What is the Holy Spirit Saying To Me Through This Message?
Did you experience a FRESH START with God today? Text "CHHOPE" to 97000