Easter 2021 – 4.4.21
April 4, 2021   /   City Hills Church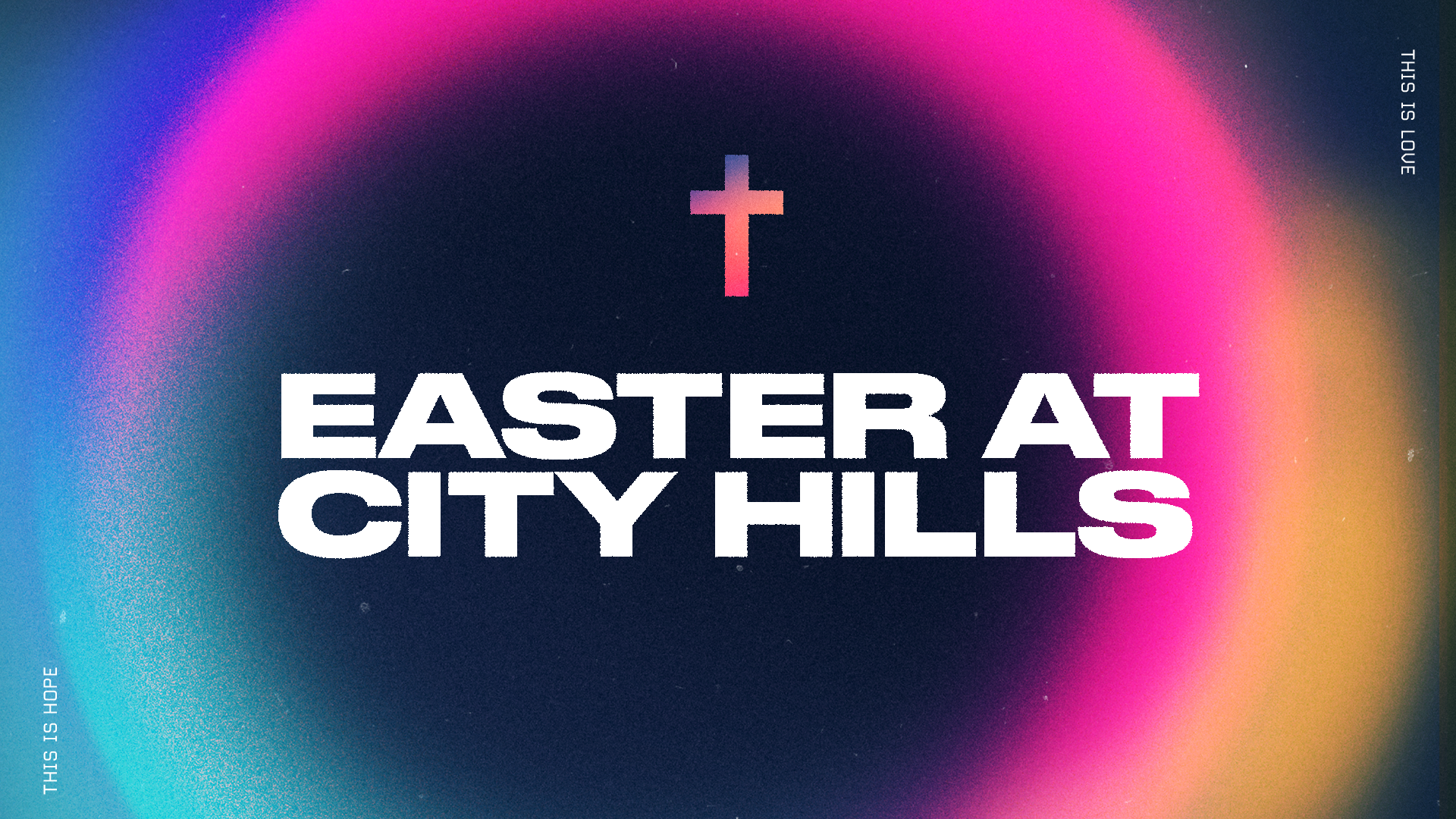 EASTER 2021 –  BRANDON SHANKS (SENIOR PASTOR)
---
ANNOUNCEMENTS
Join A Small Group
Click Here to View the Directory

First Wednesday Night of Worship – 4.7.21 – 7:00pm
Find a full list of upcoming events here
New Here?  Text "CHConnect" to 97000
---
John 11
20 When Martha heard that Jesus was coming, she went out to meet him, but Mary stayed at home.
21 "Lord," Martha said to Jesus, "if you had been here, my brother would not have died. 22 But I know that even now God will give you whatever you ask." 23 Jesus said to her, "Your brother will rise again." 24 Martha answered, "I know he will rise again in the resurrection at the last day." 25 Jesus said to her, "I am the resurrection and the life. The one who believes in me will live, even though they die;
THE MESSAGE verse 25
"You don't have to wait for the End. I am, right now, Resurrection and life. The one who believes in me, even though he or she dies, will live.
JESUS OVER
John 11
1 A man named Lazarus was sick. He lived in Bethany with his sisters, Mary and Martha. 2 This is the Mary who later poured the expensive perfume on the Lord's feet and wiped them with her hair. Her brother, Lazarus, was sick. 3 So the two sisters sent a message to Jesus telling him, "Lord, your dear friend is very sick."
4 But when Jesus heard about it he said, "Lazarus's sickness will not end in death No, it happened for the glory of God so that the Son of God will receive glory from this."
5 So although Jesus loved Martha, Mary, and Lazarus, 6 he stayed where he was for the next two days.
7 Finally, he said to his disciples, "Let's go back to Judea."
21 "Lord," Martha said to Jesus, "if only you had been here, my brother would not have died.
22 But I know that even now God will give you whatever you ask."
23 Jesus said to her, "Your brother will rise again."
24 Martha answered, "I know he will rise again in the resurrection at the last day."
25 Jesus said to her, "I am the resurrection and the life. The one who believes in me will live, even though they die;
26 Everyone who lives in me and believes in me will never ever die. Do you believe this, Martha?
#1 We have hope the grave
2 Corinthians 5:4
While we live in these earthly bodies, we groan and sigh, but it's not that we want to die and get rid of these bodies that clothe us. Rather, we want to put on our new bodies so that these dying bodies will be swallowed up by life.
"Some day you will read or hear that Billy Graham is dead. Don't you believe a word of it. I shall be more alive than I am now. I will just have changed my address. I will have gone into the presence of God." – Billy Graham
#2 We have life the grave
Mark 16:17
But go, tell his disciples and Peter, 'He is going ahead of you into Galilee. There you will see him, just as he told you.'"
2 Corinthians 5:17
Therefore, if anyone is in Christ, the new creation has come: The old has gone, the new is here!
#3 Because we the one who conquered the grave
John 11:39
"Roll the stone aside," Jesus told them. But Martha, the dead man's sister, protested, "Lord, he has been dead for four days. The smell will be terrible."
John 11:43-45
43 Then Jesus shouted, "Lazarus, come out!" 44 And the dead man came out, his hands and feet bound in graveclothes, his face wrapped in a headcloth. Jesus told them, "Unwrap him and let him go!"
26 Everyone who lives in me and believes in me will never ever die. Do you believe this, Martha?"
Our Response:
Ephesians 2:8 NLT
God saved you by his grace when you believed. And you can't take credit for this; it is a gift from God. Salvation is not a reward for the good things we have done, so none of us can boast about it.
---
What is the Holy Spirit Saying To Me Through This Message?
Did you experience a FRESH START with God today? Text "CHHOPE" to 97000