Easter 2021 – 4.3.21
April 3, 2021   /   City Hills Church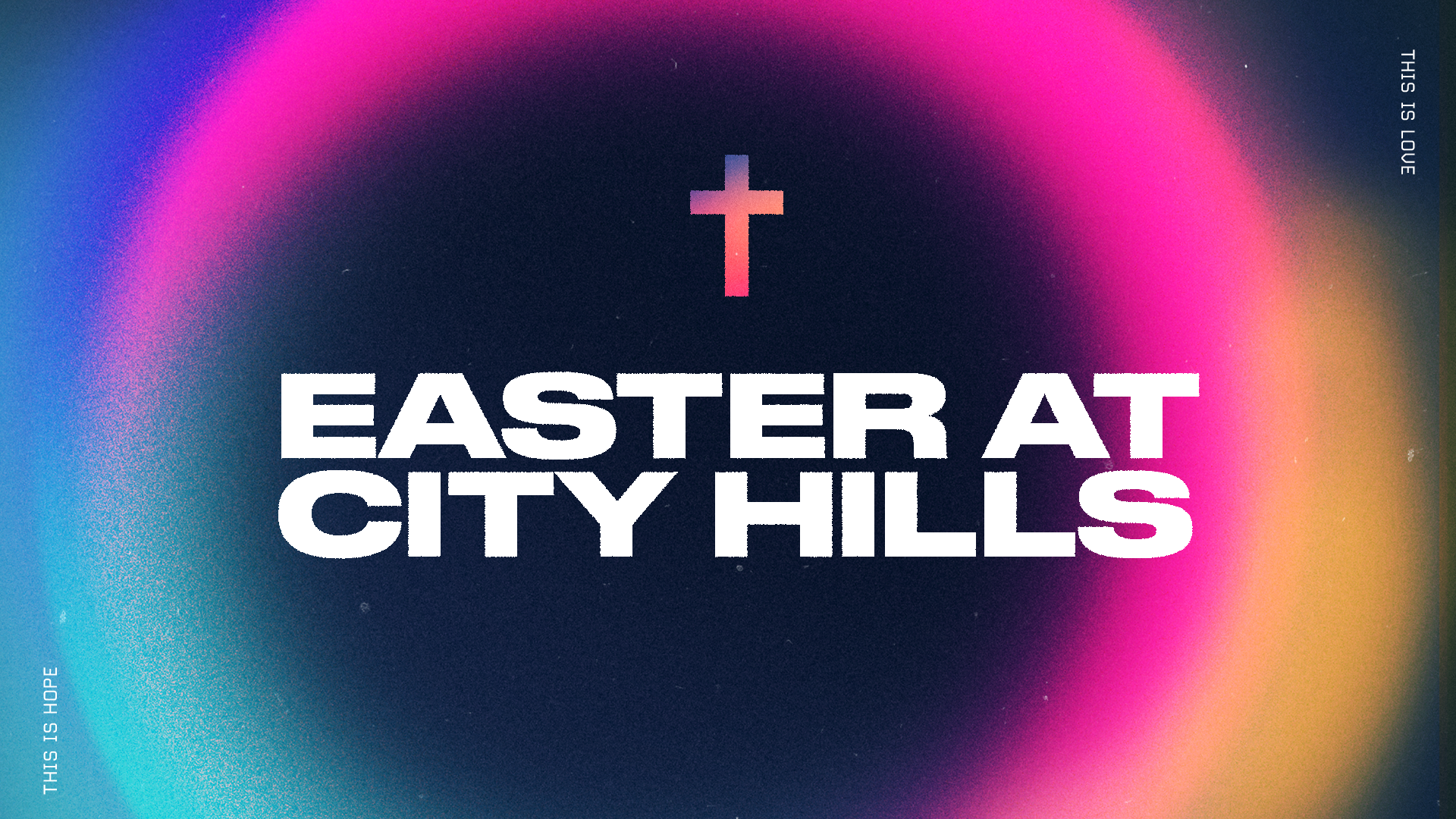 EASTER 2021 –  BRANDON SHANKS (SENIOR PASTOR)
---
ANNOUNCEMENTS
Join A Small Group
Click Here to View the Directory

First Wednesday Night of Worship – 4.7.21 – 7:00pm
Find a full list of upcoming events here
New Here?  Text "CHConnect" to 97000
---
Mark 14:27-28
27 Then Jesus said to them, "All of you will be made to stumble because of Me this night, for it is written: 'I will strike the Shepherd, And the sheep will be scattered.' 28 "But after I have been raised, I will go before you to Galilee."
Message Title:
Mark 16:1-7
5 When they entered the tomb, they saw a young man clothed in a white robe sitting on the right side. The women were shocked, 6 but the angel said, "Don't be alarmed. You are looking for Jesus of Nazareth, who was crucified. He isn't here! He is risen from the dead! Look, this is where they laid his body. 7 Now go and tell his disciples, including Peter, that Jesus is going ahead of you to Galilee. You will see him there, just as he told you before he died."
#1 COME BACK TO
Romans 5:5-6
And this hope will not lead to disappointment. For we know how dearly God loves us, because he has given us the Holy Spirit to fill our hearts with his love. When we were utterly helpless, Christ came at just the right time and died for us sinners.
#2 COME BACK TO
Ephesians 2:8-9
God saved you by his grace when you believed. And you can't take credit for this; it is a gift from God. Salvation is not a reward for the good things we have done, so none of us can boast about it. For we are God's masterpiece. He has created us anew in Christ Jesus, so we can do the good things he planned for us long ago.
#3 COME BACK TO
---
What is the Holy Spirit Saying To Me Through This Message?
Did you experience a FRESH START with God today? Text "CHHOPE" to 97000